DIY Heart Shaped Paper Rose Valentine's Wreath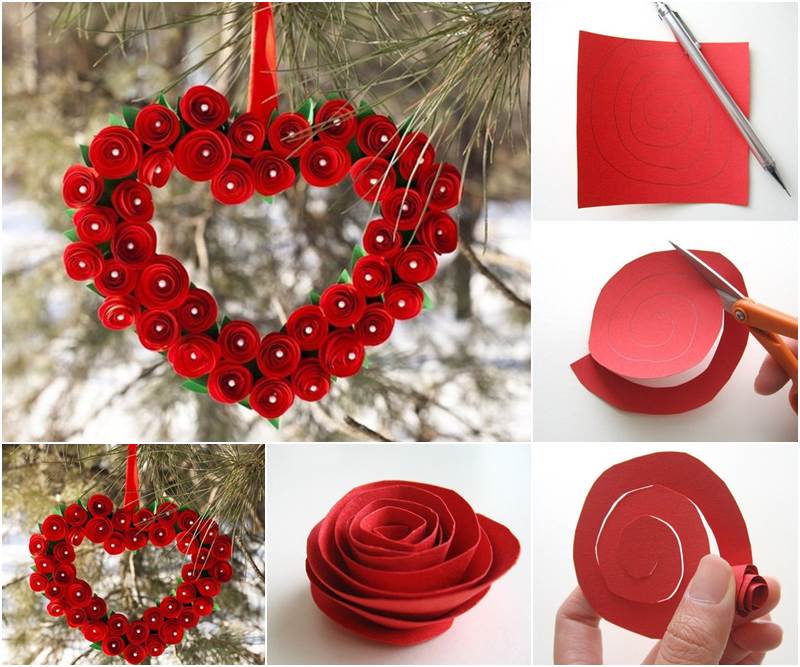 Looking for an inexpensive way to decorate your home for Valentine's Day? Red roses and hearts are symbols of Valentine's day, so this heart shaped paper rose wreath will just do that! There are many creative ways to make paper flowers and this is probably one of the most easiest ways. Just draw the template, cut and roll up the spiral to form the petals of the rose. With the same method, you can make any shape of paper rose wreaths for other holiday decorations. It's a fun craft for kids too. This beautiful heart shaped paper rose wreath would make a fabulous decor for your home and a nice handmade gift for Valentine's day!
What you need:
Red cardstock paper;
Cardboard;
Ribbon;
White beads;
Pencil;
Scissors;
Hot glue gun.
How to do:
1. Cut out square pieces out of red cardstock paper. Take one square piece and draw a swirly pattern on it. Don't worry if it is not perfect. All we need is just a basic template to make the petals. You may also look for the template from the internet and print it on the cardstock paper.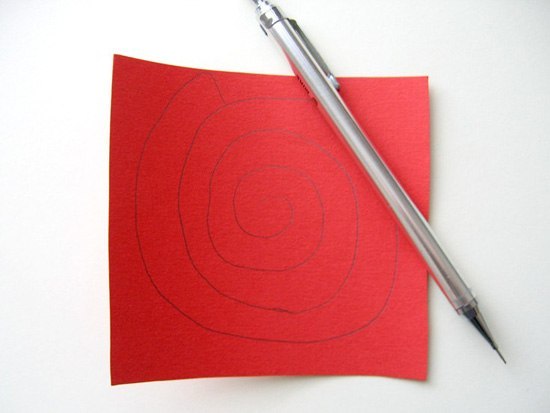 2. Cut out the template along the solid line. Make sure the middle of the paper is left uncut.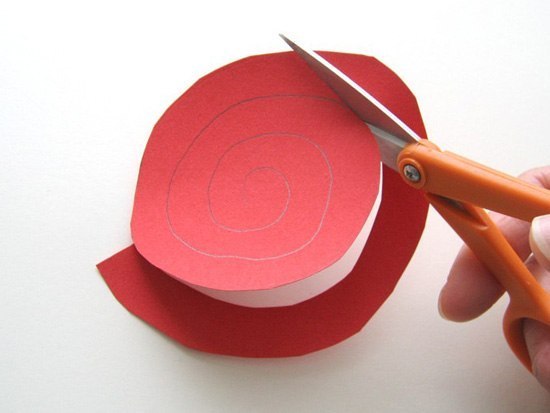 3.  Roll up the spiral starting from the outside.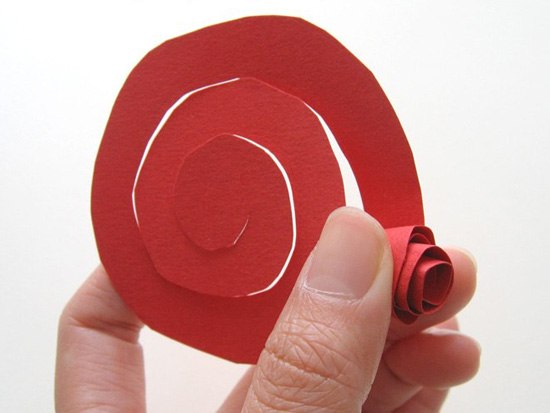 4.  After the whole spiral is rolled to form the petal, loosen out the spiral and adjust the layers of petal to make the rose look perfect. Use glue to secure the petal in place. You are done with one paper rose. Repeat steps 1 to 4 and make more paper roses.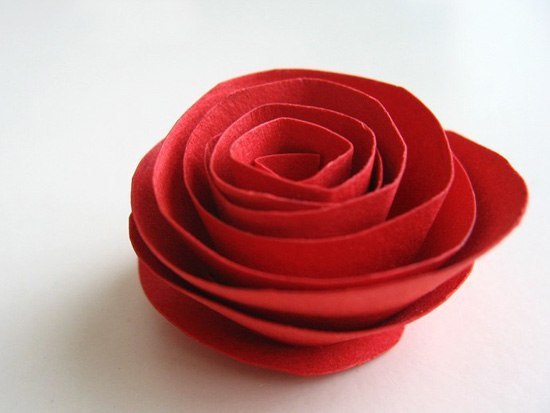 5. Make a piece of heart shape out of cardboard. Make some green leaves out of green cardstock paper. Glue the paper leaves and roses on the heart shaped cardboard until it is all covered. To decorate the paper roses a little bit more, you may glue white beads to the middle of the roses as the pistils.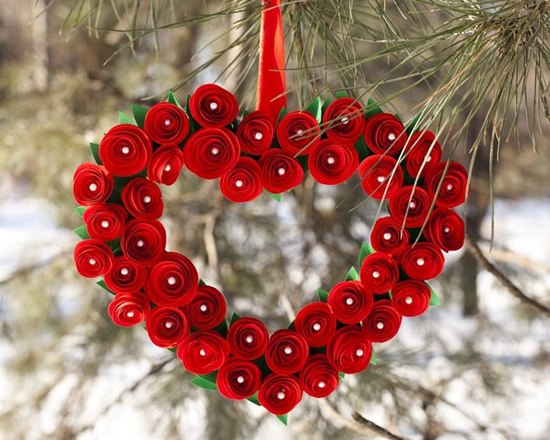 6. Hang the paper rose wreath with a red ribbon on the trees in your garden or anywhere in your home. Enjoy this beautiful heart shaped paper rose Valentine's wreath!